Cambridge at Glance
Established
Founded in 1209, the University of Cambridge is the fourth-oldest university in the world.
Motto
Hinc lucem et pocula sacra (From this place, we gain enlightenment and precious knowledge).
Students
Total students: 24,450 (2020 figures)
Staff
11,528 members of staff employed in academic, academic-related, contract research, technical, clerical and secretarial roles.
Alumni
As of September 2018, Cambridge had more than 298,000 living alumni, with significant numbers in the UK, Australia, Canada, France, Germany, the People's Republic of China, Hong Kong, Singapore and the USA.
Colleges
The University is made up of 31 constituent Colleges.
Admissions
19,359 people applied for around 3,500 undergraduate places in 2019. Over 68% of our UK applicants came from state schools.
Leadership
Chancellor: The Lord Sainsbury of Turville
Vice-Chancellor: Professor Stephen J Toope​​
Honours
Among our alumni we have 110 Nobel Prize Laureates, 47 Heads of State, 190 Olympic Medalists
Graduate employment
Over 90% of former students are in employment or undertaking further studies six months following graduation
A global University
Cambridge is a globally diverse institution and our students come from over 147 different countries.
Our researchers collaborate with colleagues worldwide, and the University has established partnerships in Asia, Africa, the Americas and Europe.
Innovation
The University of Cambridge sits at the heart of one of the world's largest technology clusters, one which has created 1,500 high-tech companies, 14 of them valued at over £800 million (US$1 billion) and two at over £8 billion (US$10 billion).
Cambridge promotes the interface between academia and business, and has a global reputation for innovation.
More facts and figures
Explore our overview of operations of the University of Cambridge
How The University Works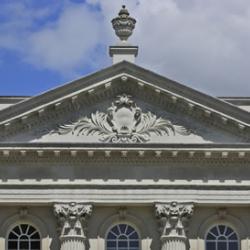 There are 31 Colleges, six Schools and over 150 Faculties and Departments that make up the University of Cambridge, covering a vast array of subjects and specialised areas of research. Find out how we work together.
Terms Date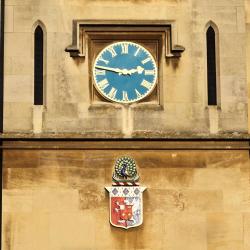 Cambridge's Academic Year commences on 1 October and finishes on 30 September.
Location of University of Cambridge