Who we Are?
The École normale supérieure de Lyon is an elite French public institution that trains professors, researchers, senior civil servants as well as business and political leaders. Students choose their courses and split their time between training and research in sciences and humanities. Built on the tradition of the ENS de Fontenay-Saint-Cloud, founded in 1880, the ENS de Lyon also focuses on educational research. It is a symbol of French Republican meritocracy and it remains committed today to disseminating knowledge to the widest audience and to promoting equal opportunity.
The ENS de Lyon is part of the Université de Lyon and supports quality research that has earned it a Fields medal (Cedric Villani, 2010) and many CNRS medals. It encourages interdisciplinary studies to foster a better understanding of complex contemporary issues.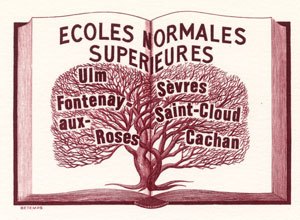 Our history
The tradition of Écoles normales supérieures dates back to 1794 which led to the creation of the first ENS, dedicated to the training of educators who would train future teachers.
Governance
Presidency – Executive Office – Vice-Presidency, Academics affairs – Vice-Presidency, Research – Administration
What does the École normale supérieure de Lyon (ENS de Lyon) stand for? Key figures, international rankings and why study at the ENS de Lyon.
IFÉ is the French research and innovation platform dedicated to educational issues in connection with local field actors and a large international network of educational communities.
Location of Ecole Normale Superieure de Lyon's Campus