The University of Auckland is New Zealand's largest and highest-ranked university. Currently it ranks 85th in the world, according to the QS World University Rankings 2019. Established back in 1883, it was a constituent college of the University of New Zealand before the latter dissolved in 1961. The university is made up of eight faculties and six campuses, and currently has more than 40,000 students. It's situated in New Zealand's largest city, Auckland, which makes it an even more attractive choice for numerous students from around the globe.
The University of Auckland is ranked within the top 100 of the QS World University Rankings, making it New Zealand's highest ranked university. It is also the largest and most comprehensive. The University's student population includes 7,000 international students representing over 120 countries.
The University of Auckland is a recipient of a five star plus QS Stars University Rating for excellence in the categories: Research, Employability, Teaching, Facilities, Internationalization, Innovation and Inclusiveness.
The University is located in the harbour city of Auckland, New Zealand's economic and cultural hub, with easy access to stunning beaches and rainforests. Auckland is ranked as one of the world's top three cities for quality of living, according to the 2017 Mercer Quality of Living Survey. It is also ranked in the top 30 of the QS Best Student Cities 2017. The University of Auckland has five main campuses, the largest of which is nestled within Auckland's bustling city centre.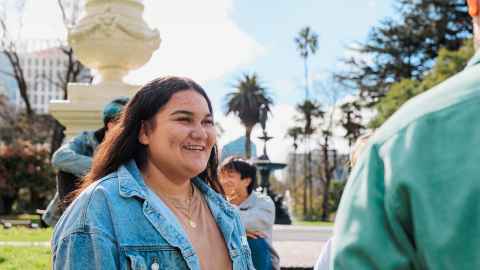 Location of University of Auckland