RMIT at a Glance
Our teaching, learning and research programs are continually updated so that students, staff and graduates are equipped to meet the challenges of the 21st century.
At the same time, we have not forgotten our past as one of Australia's original educational institutions, and we have remained true to our original philosophy.
Since 1887, our inner-city campus has been a vital part of the City of Melbourne, from the 1880s boom through world wars, the Great Depression and renewed prosperity during the second half of the 20th century.
RMIT was awarded royal patronage by Queen Elizabeth II for its educational service to the Commonwealth and contribution to the war effort, and RMIT remains the only higher education institution in Australia with the right to use the prefix "Royal" and the Monarchy's coat of arms.
During the 1990s, the institution gained university status and developed campuses in Bundoora and Brunswick in the city's northern suburbs, and later in Ho Chi Minh City and Hanoi in Vietnam.
In 2013, RMIT opened a research and industry collaboration centre in Barcelona, Spain.
With significant teaching partnerships in Asia and Europe, as well as research and industry partnerships on every continent, RMIT has a strong global presence.
For more about our history, see History of RMIT or the RMIT University family tree (PDF 130KB).
Our Location and Facilities
Our local and international campuses feature award-winning buildings and some of the most technologically advanced facilities in the world.
Our cutting-edge facilities, including the newly opened Swanston Academic Building and Design Hub represent our commitment to developing world-class learning, teaching, training and research spaces. We also offer a number of programs through partners in Singapore, Hong Kong, mainland China, Indonesia, Sri Lanka, India, Belgium, Germany, Austria and the Netherlands.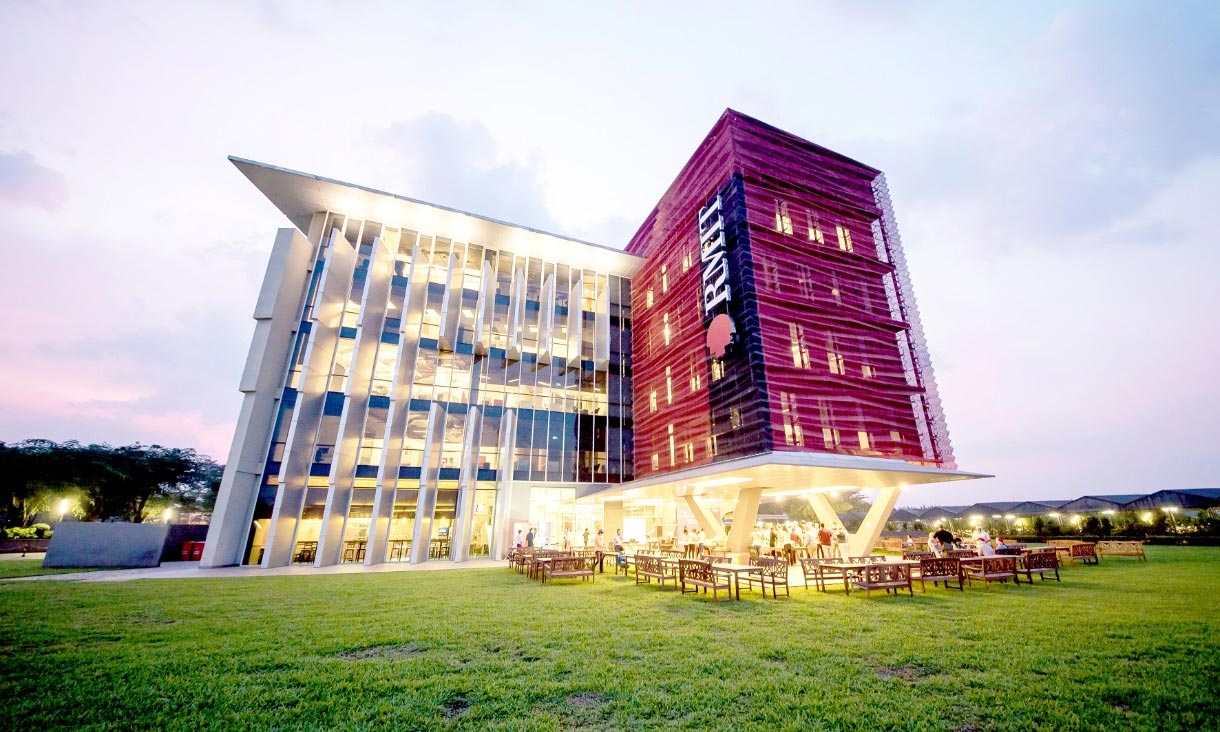 Location of RMIT Campus in Melbourne
RMIT is a global university of technology, design and enterprise
RMIT was established in 1887 as the Working Men's College with the aim of bringing education to the working people of Melbourne.
Our courses of study are offered across 4 academic colleges and 16 academic schools.