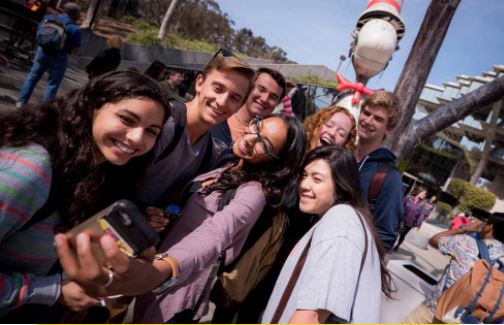 We Make ChangeMakers
Recognized as one of the top 15 research universities worldwide, our culture of collaboration sparks discoveries that advance society and drive economic impact. Everything we do is dedicated to ensuring our students have the opportunity to become changemakers, equipped with the multidisciplinary tools needed to accelerate answers to our world's most pressing issues.
The founders of the University of California San Diego had one criterion for the campus: it must be distinctive. This timeline chronicles the development of UC San Diego from the site of a military training ground and a marine research station to the innovative institution that it is today.
Our Mission
UC San Diego is transforming California and a diverse global society by educating, by generating and disseminating knowledge and creative works, and by engaging in public service.
Our Vision For The Future
We will prepare the next generation of global leaders to channel their passions into driving innovation, fueling economic growth and making our world a better place.
Location of University of California, San Diego